GTA MODS MANIA TEAM Mods
BEACH HOUSE
AUTHOR: GTA Monster
With this mod you get.
1) some cars parked at carpark.
2) one helicopter (raindance) on helipad.
3) two boats.
4) and some peds sitting there.
5) happy divali my friends.8-)



Others 


1) this mod is more nice with "SA Real plam trees" and "Shark attack" for more fun.
2) thank you for reading this.
3) and sorry for my bad english.
4) don't edit this mod without my permission.;)
5) please do rate and comments. You know it very helpfull.



How to install 


1) make backup first of data folder.
2) allways read the "read me" to avoide crash.
3) And enjoy.
DOWNLOAD NOW
Gta San Andreas New Fullscreen HD menu
Author: MohitRobinson
Gta San Andreas
U need to have cleo installed, then..
Just copy all folders to the original san andreas Directory
and don't forget to comment before downloading if you like it ;)f
Hosting of our team's mod is strictly prohibited.
Download Now
Alternate Link
Car Damage Meter (GTA III)

Author: TheSpookyMan (Cell Tennyson)
Hi Guys!
Merry Christmas to you all. Today i am going to share a mod which displays in game car health in GTA III in a bar.
The Installation is easy just put the files in their specific folder.Enjoy. :)
leave your comments and rate at GTA Garage.
DOWNLOAD NOW
The Screenshot is below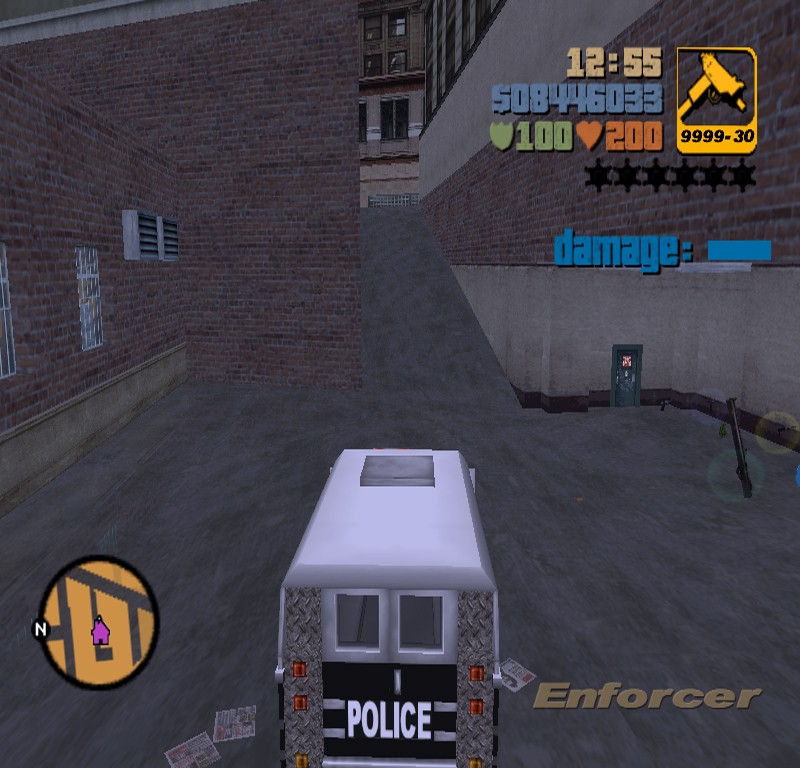 Also available at GTA Garage and GTA Modding Revolution.